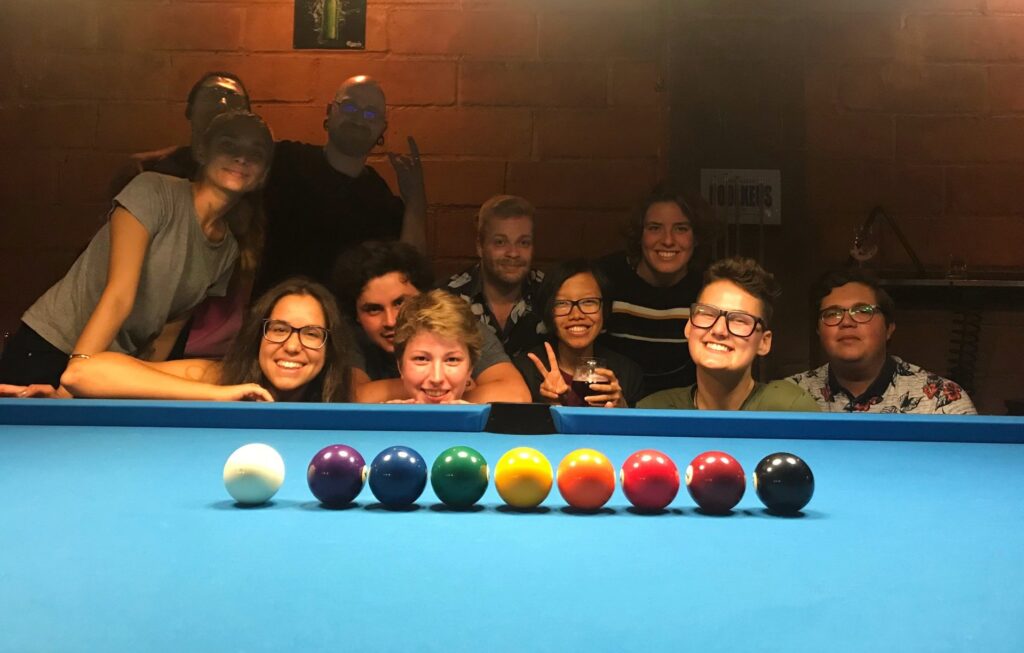 Through the year we organize regular socializing events as well as public happenings and events focused on awareness rising and education regarding the LGBT+ issues.

Our meetings are open to everyone regardless their gender identity, sexual orientation or believes. The key principles are respect, tolerance and acceptance.

Our regular meetings take place at café Rocco in Leuven every first Wednesday of the month from about 20:30. Any other events can be found on our Facebook page in the "Events" section.